NSBcon London 2014 the first NServiceBus conference
I spent the last week in London and attended two events relating to NServiceBus.
The ADSD unconformance was my first unconference , and it was very interesting. The attendances are alumni of Udi Dahan's Advanced Distributed Systems Design with SOA course.
The ADSD course had been running for the last couple of years all over the world and I had the opportunity to meet up with the guys I did the course with in Stockholm.
I was the caretaker of two sessions, one was about "3rd party integration and Service Boundaries" and the other was titled "How are you using NServiceBus".
All discussions where very interesting and a chance to hear what other developers are thinking, doing and are puzzled about with NServiceBus and SOA.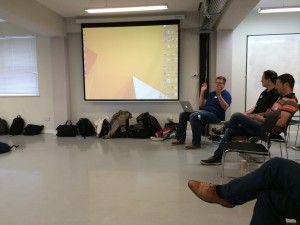 Thursday and Friday it was NSBCon, it was the first NServiceBus conference and so it is a major milestone for NServiceBus users and the Particular platform.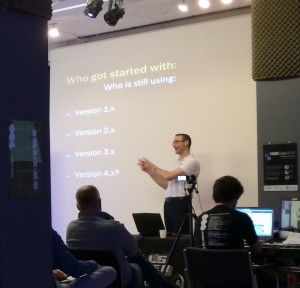 Udi started with the keynote, NServiceBus Past, Present, and Future, apologizing for the past :-) doing a bit of a retrospective and excited about the future of NServiceBus and the Particular platform.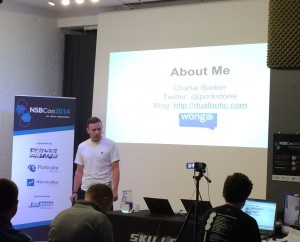 Charlie Barker (@Porkstone) one of the dinosaurs of Wonga talked about why and how they are using NServiceBus at Scale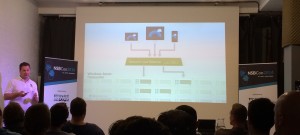 Yves Goeleven (@YvesGoeleven) talked about NServiceBus and Azure called NServiceBus on the Windows Azure Platform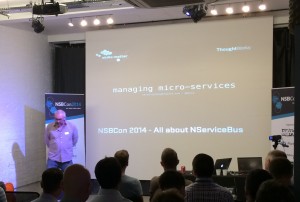 James Lewis (@boicy) talked about Managing Microservices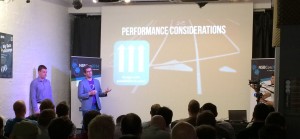 Roy Cornelissen (@roycornelissen) and Mark Taling (@MarkTaling) gave the Embracing NServiceBus – Best Practices talk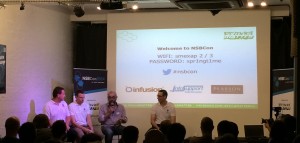 Then Yves Goeleven (@YvesGoeleven), James Lewis (@boicy) and Andreas Ohlund (@andreasohlund) did a Q&A session titled Park Bench Panel Discussion That was the end of day one and we all went to the pub/dinner where the conversations went on…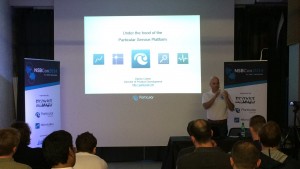 On Friday we started with Danny Cohen and he did a Deep dive into the Particular Service Platform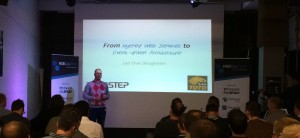 Jan Ove Skogheim (@janovesk) talked about the move from layered Web Services to an Event-driven Architecture at Rikstoto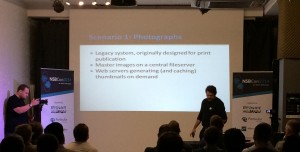 Dylan Beattie (@dylanbeattie) of Spotlight told us about Media Publishing Workflows using NServiceBus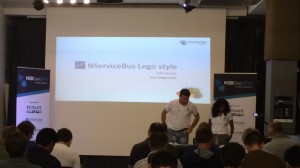 Indu Alagarsamy (@Indu_alagarsamy) and John Simons (@ohnsimons_) did a talk about the new pipeline called NServiceBus - Lego Style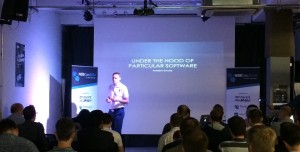 Andreas Ohlund (@andreasohlund) talked about the core development team process, tools and values in his slice Under the Hood of Particular Software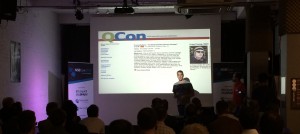 Greg Young (@gregyoung) and Szymon Pobiega (@zymonPobiega) reviewed Event Store and NServiceBus  including the Event Store Transport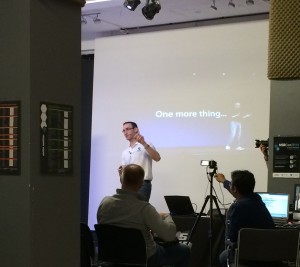 To Wrap up Udi Dahan gave the Closing Notes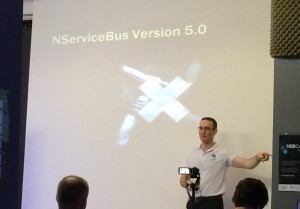 Andreas gave the thumbs up and Udi announced the release of NServiceBus 5.0 Beta! All and all it was a great conference, it was nice to see the developers using NServiceBus, some of which i know from github or twitter in the flesh… Looking forward to the conference next year :-) and the next one NSBCon NYC 2014 - All about NServiceBus